Contact & Location Map for Stress and Anger Management Institute of Oklahoma Office in Broken Arrow
Unless I am with a client or in a meeting, I will be happy to take your phone call and answer your questions and discuss your concerns. I can be reached by telephone from 9:00 am to 7:00 pm.
Stress and Anger Management Institute of Oklahoma, PLLC
Alina Morrow, LPC-S, CAMS II, GC, CCTP
1945 West Concord Circle North, Suite B,
Tulsa, OK 74012
918 808-9288
Available Counseling Hours:
Monday 10am to 4pm, Tuesday 10am to 3pm, Wednesday 10am to 4pm, Thursday 10am to 6pm, Friday 10am to 6pm.
Making An Appointment:
To make an appointment, please call, text, or email me with the time and days you prefer, and we can go from there. A debit or credit card is necessary to reserve your appointment. You will receive a reminder text for the appointment two days prior to your scheduled time. You are required to confirm or cancel the appointment the day you receive the reminder the latest by 8pm, otherwise it will be assumed you canceled the appointment and you will be held financially responsible for the missed appointment.
Directions: We are located right off the Broken Arrow Expressway. Take the 145th Ave (Aspen) Exit in Broken Arrow. See Map Below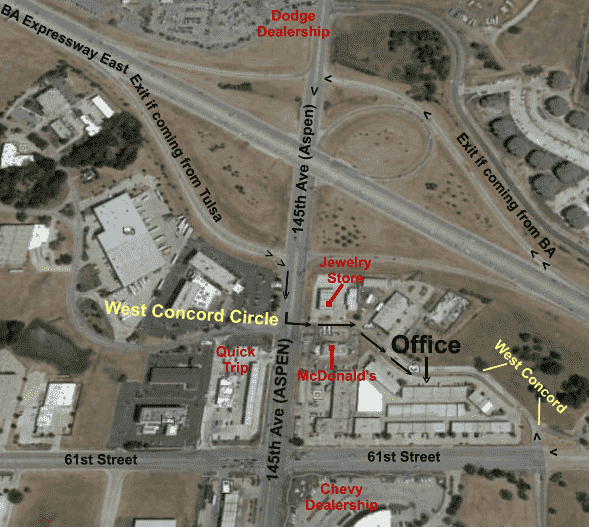 View of Office Building and Parking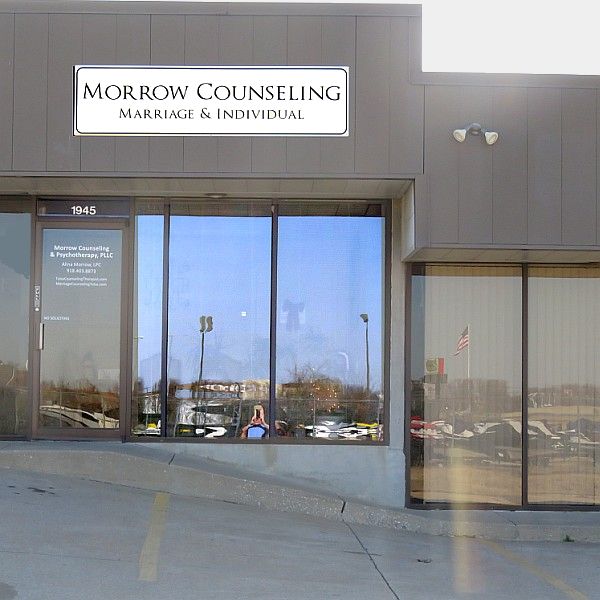 ---
Use the interactive map below to get directions to Alina's office.